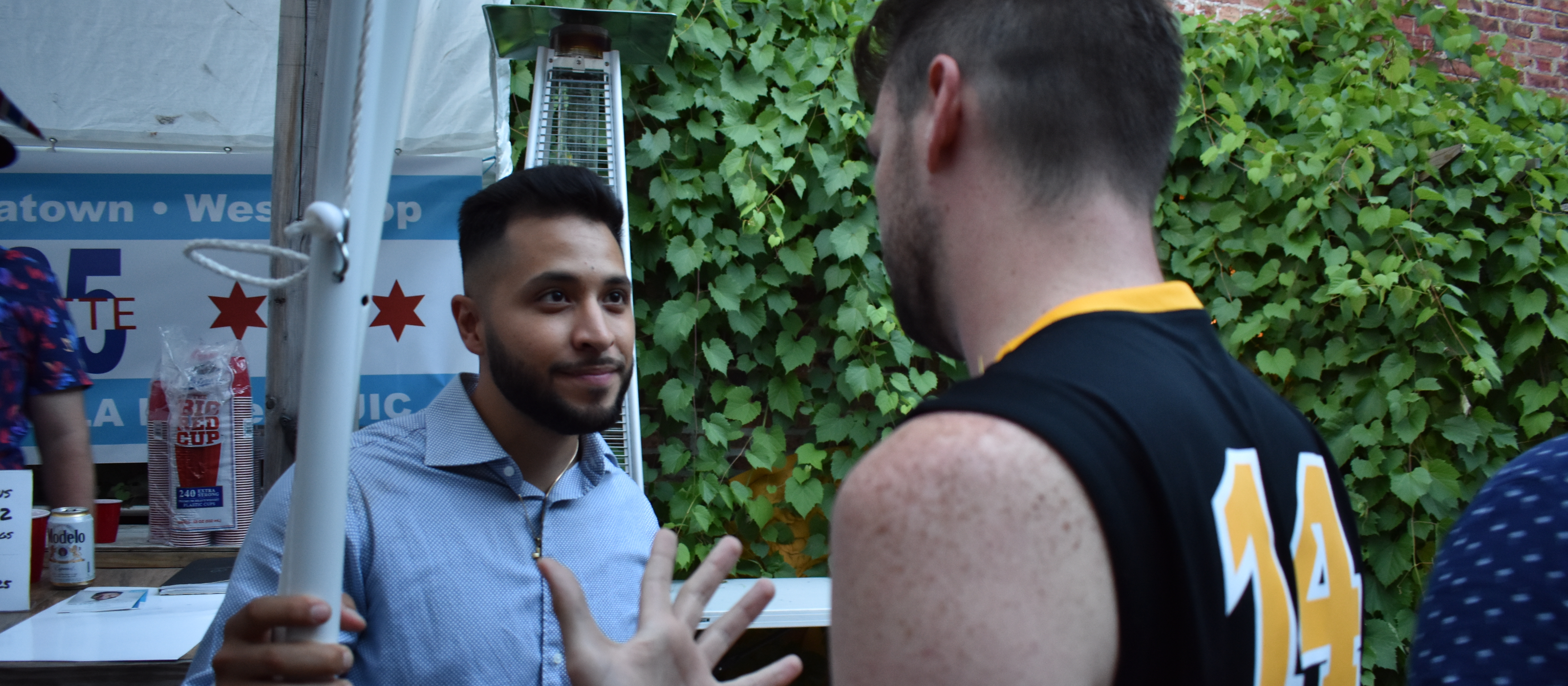 Housing as a Human Right
Equitable access to affordable, high quality housing, infrastructure, and community resources is essential for both individual and community well being. In the 25th Ward in particular, money from luxury real estate developers has taken over our political establishment - leading to rezonings that favor costly residences and amenities, pushing out small businesses and working families.
So what do we do?
The first step is simply recognizing housing as a human right. Period. Housing in Chicago has become a goldmine for wealthy developers instead of the fundamental, baseline resource it should be. When we say that housing is a human right, we mean that housing should be a resource for the public good, not a commodity or speculative asset. Most importantly, it is a resource that should be controlled by the community itself.
As alderman, Hilario will…
Push for legislation that would expand access to affordable housing by increasing the number of affordable units required in new developments, ensuring that those units are on-site (except in cases approved by the community), and eliminating the option for developers to opt out by paying a fine.

Advocate for legislation in Springfield to repeal the Rent Control Preemption Act and support local community organizations in the effort to lift the ban on rent control.

Support tenant protections, strong safety nets, and organizations in the community invested in working to help residents avoid homelessness, especially for youth, people with disabilities, those experiencing mental illness, LGBTQ individuals, veterans, and those returning from incarceration.

Increase access at the community level to mechanisms such as land banks and trusts, limited equity cooperatives, and restricted deeds that can be used to assist families in buying houses and prevent an unchecked or unreasonable increase in housing costs. This work will be done in collaboration with existing organizations like Neighborhood Housing Services-Chicago which provide access to information and education to support and promote homeownership.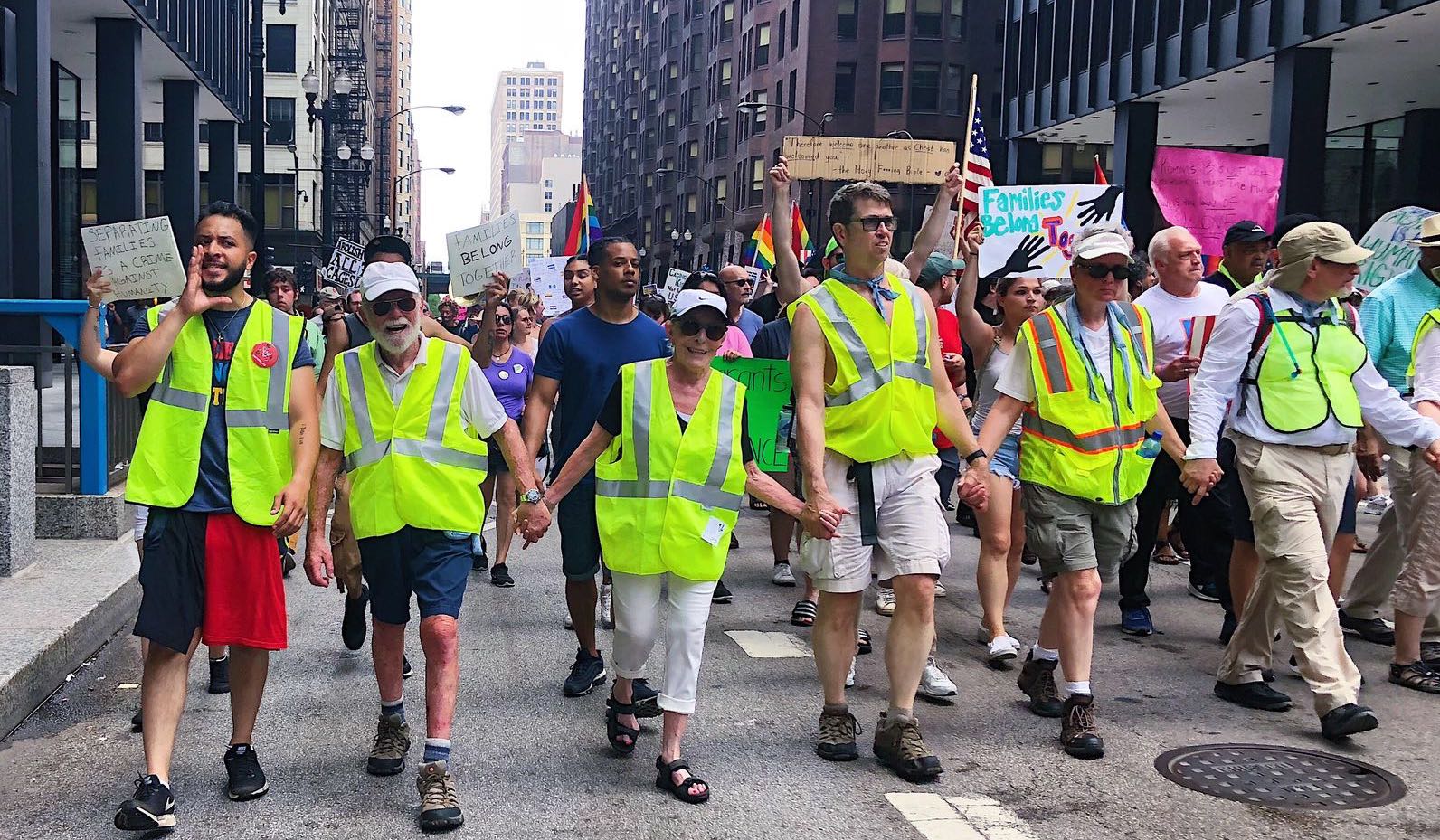 Equitable Progress and Development
Our ward is filled with vibrant neighborhoods that have been built by the residents, not developers. The residents of our community have already proven time and time again that they're the best placed people to make decisions about development in our ward and neighborhoods. Hilario will use his authority as alderman to ensure that zoning and development decisions are transparent and democratic, countering attempts by moneyed interests to place profits over people.
As alderman, Hilario will…
Implement a transparent and inclusive community-driven zoning and development process that makes residents and representative community-based organizations the primary decision makers in zoning and development decisions.

Require that developments include community benefits agreements (CBAs) which ensure that the community is fully informed about requests made for zoning changes and their potential impact. These CBAs will also guarantee the inclusive representation of the interests of the residents of the ward in a manner that respects and fosters diversity across all demographics, and that all community groups capable of providing insights and expertise are engaged in community development decisions.

Implement participatory budgeting to empower the diverse residents of the 25th Ward to make decisions for how city funding should be spent.

Use the resources of the alderman's office to support local organizations working in advocacy and education to offer workshops to the community designed to equip residents with the tools to make informed decisions that best meet their needs and vision for the ward.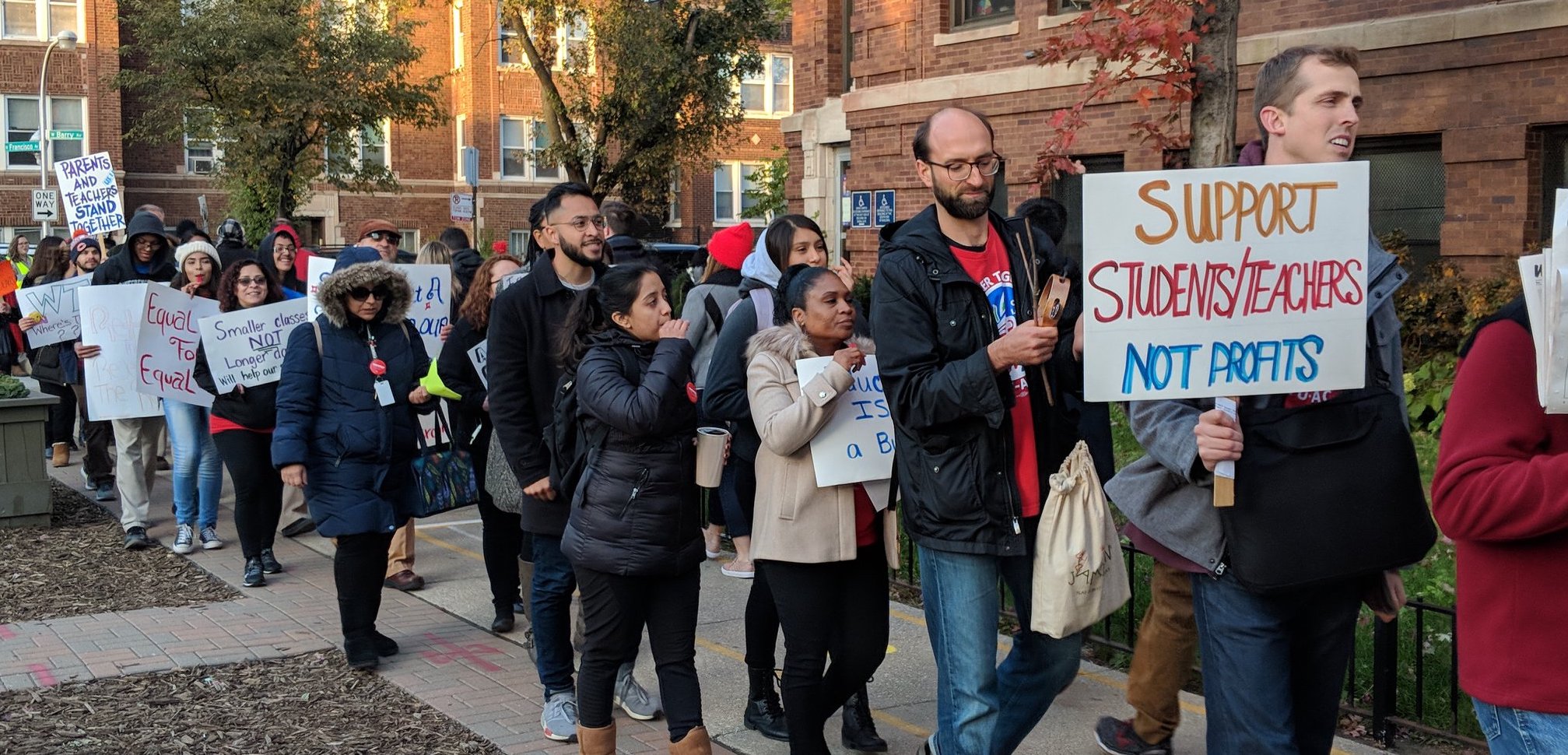 Good Jobs and Living Wages
We live in a city where enormous wealth is concentrated in the hands of a few individuals, while the workers who make our economy run are increasingly squeezed out of the middle class into poverty. This income inequality is the root of many of the problems our communities face, from increased violence to lack of affordable healthcare to displacement of longtime residents.
We need policies that support the growth of good, permanent living-wage jobs. As alderman, Hilario will…
Fight to increase the minimum wage to at least $15. Everyone should make enough to cover their basic needs and provide a decent quality of life for themselves and their families. The first step must be to raise the current minimum wage to $15 an hour.

Eliminate the current two-tiered minimum wage system, which differentiates between tipped and non-tipped workers. We need to implement one fair minimum wage for all workers.

Support worker-owned businesses, known as worker cooperatives. In this business model, workers are the boss, and decisions are made democratically. Worker cooperatives are a proven way to create and maintain good, dignified jobs, improve the quality of life of workers, and promote equitable and stable local economies.

Work to pass the Fair Workweek Ordinance. This ordinance would guarantee workers at least two weeks' advance notice for scheduling changes and ensure workers are fairly compensated in cases of last-minute schedule changes.

Work to use city procurement policies to expand the right to organize and bargain collectively. Chicago spends billions every year to feed kids in schools, provide city workers with proper vehicles and equipment, and much more. If a company seeks to do business with our city, they should respect the rights of workers and treat their employees with a baseline of dignity.

Champion unions. We need elected representatives who recognize that, as vehicles of power for working people, unions have represented a profound democratizing force in our society. As alderman, Hilario will publicly stand with workers during contract negotiations, strikes, and union organizing drives.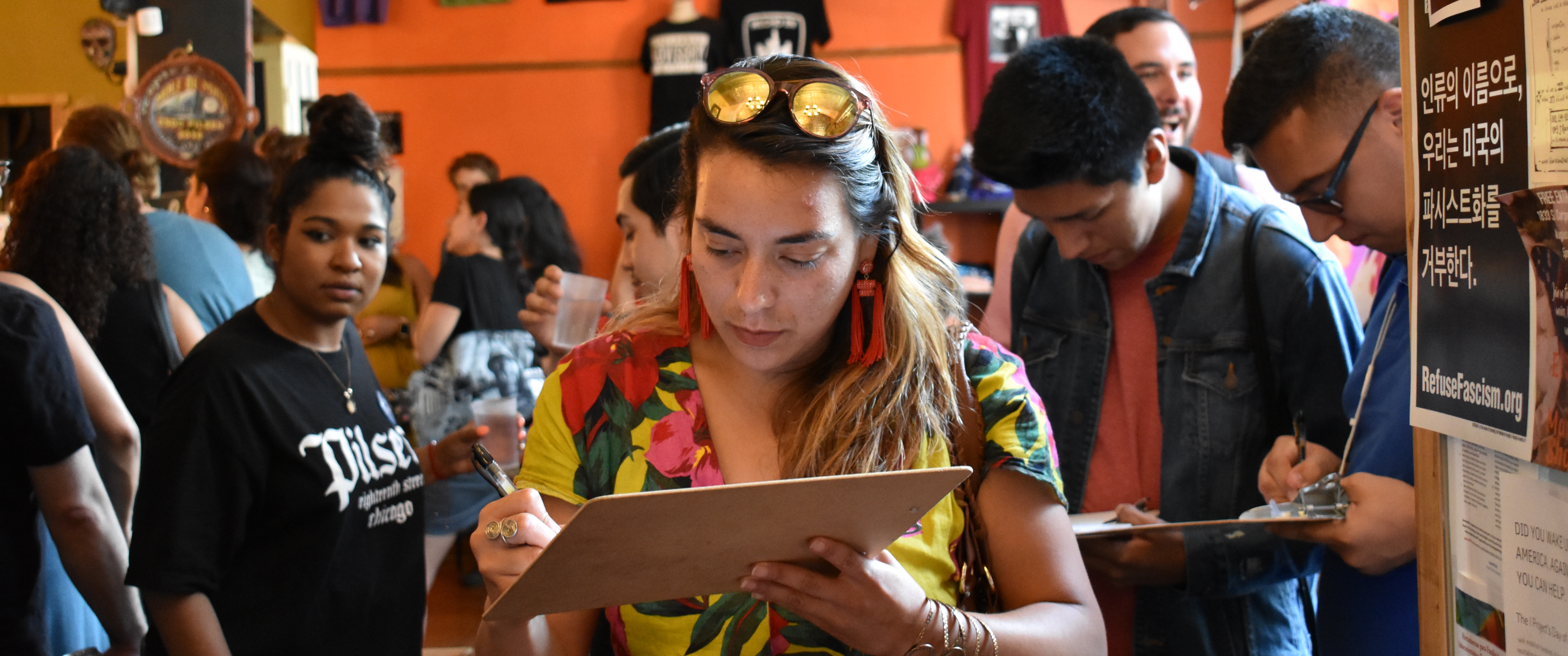 Environmental Justice
In Chicago, especially in areas on the southwest side like the 25th Ward, profit has long been prioritized over the health of people. Families and the 25th Ward are facing public health crises from pollution in the air they breathe to lead in the water they drink, because politicians have chosen corporate donations over communities and families.
As alderman, Hilario will…
Fight to shut down toxic industrial enterprises like the Fisk Power Plant, which threaten the health of residents of the 25th Ward.

Urge legislation in City Council to remove lead pipes running through Chicago's neighborhoods making tap water unsafe.

Back the Water for All ordinance, which would provide aid to low-income families facing rising water and sewage bills and work to stop the further privatization of water in the Chicago.

Support the efforts of community environmental justice groups who are doing the critical on-the-ground work of identifying issues and solutions, and bring the voices and needs of these groups and community members into the rooms and conversations where policy is made.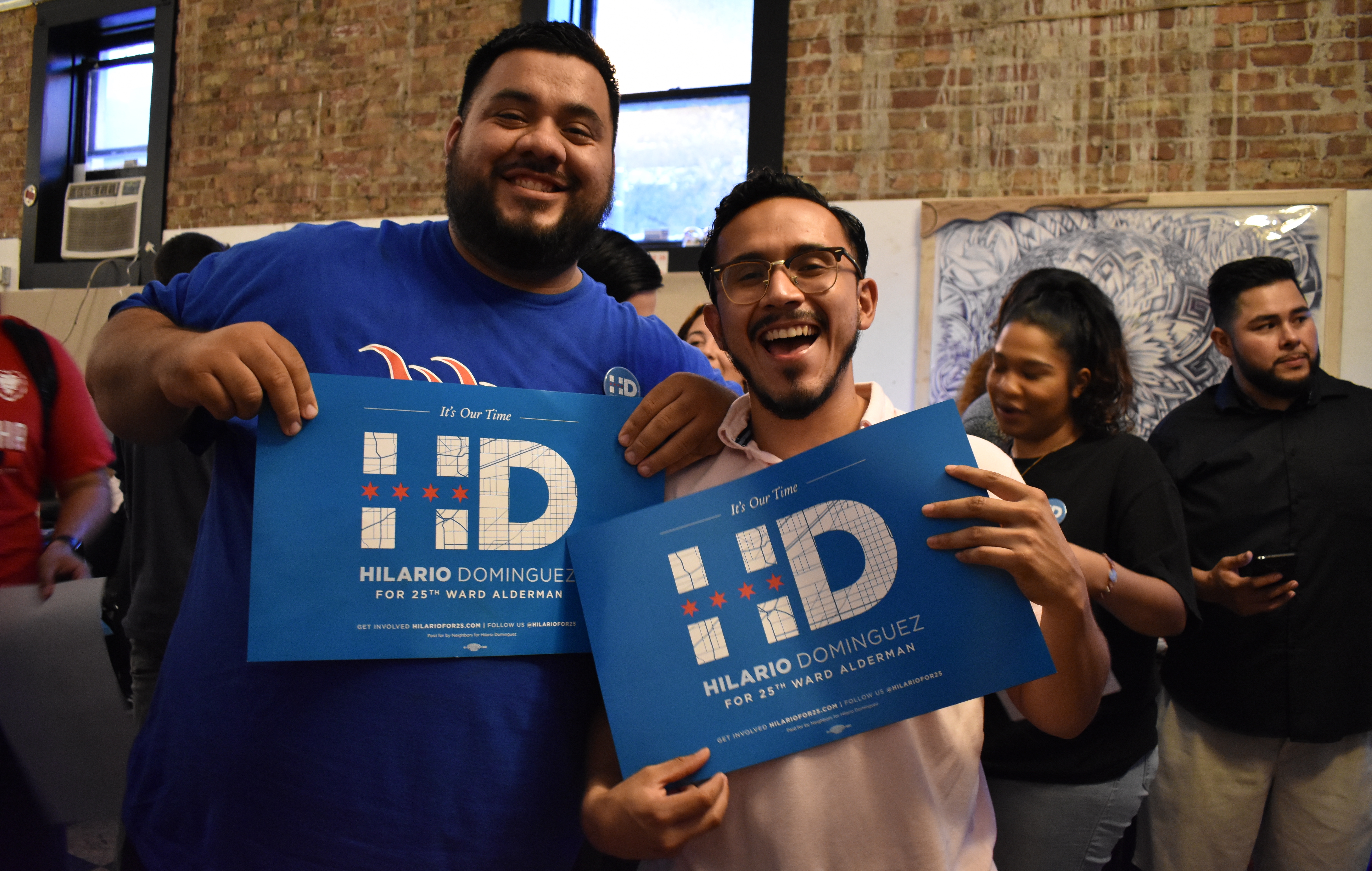 Fair Elections
Every citizen deserves an equal voice in the governance decisions that affect their daily lives. But when elections are awash in big-dollar donations from private interests and profit-driven corporations, our communities' voices end up drowned out. Reviving the core values of American democracy require us to demand expanded transparency, genuine fairness, and proven integrity.
As alderman, Hilario will…
Advocate for the Fair Elections Ordinance, which ensures that our elections are citizen- and voter-funded by establishing a small-donor matching fund that is available to candidates who agree to spending limits and restrictions. Ordinances and laws like this have proven to increase the competitiveness of elections and the diversity of candidates, giving voters more choice and a louder voice at the ballot box.

Ally with organizations like Common Cause (and their partner Equitable Evanston) to develop and implement locally based solutions that make elections fairer and voting more accessible.

Refuse contributions from corporations that have bought the ability to ignore the demands of the community with political donations.